November 10, 2016
13 Podcasts of Pure Joy and Delight For Uncertain Times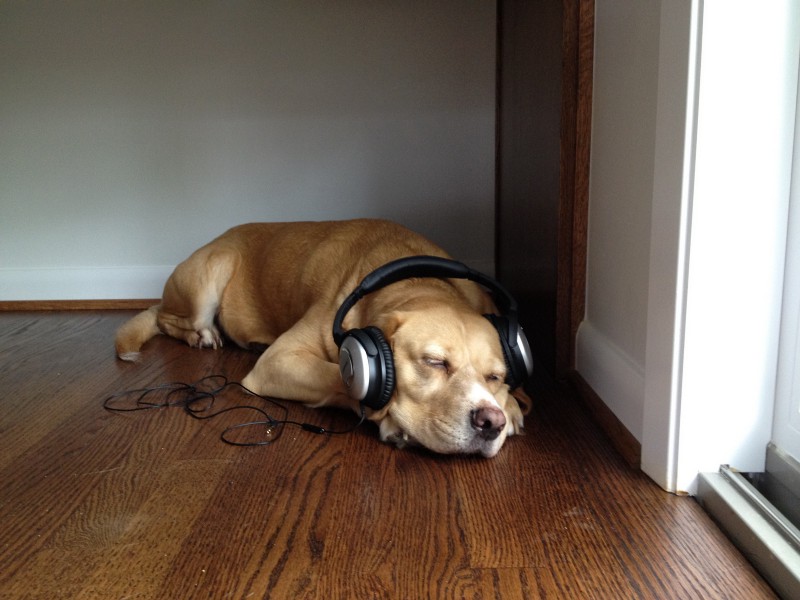 Hey, pals.
A lot of us are feeling the feels today. Some are jubilant. Others are mournful. Some are diving headlong into the commentariat's political post-mortem. Others are walling themselves off from the frenzied media dissection. Everyone is trying to process what this new dawn means.
In times of upheaval, strife and confusion, art has always proved to be both bulwark and buttress. We who love audio are privileged to live in a time when the medium is so flush with singular talent, so brimming with expansive work. Podcasting is its own Renaissance. It is a Paris salon, a Weimar cabaret. It is community and solitude, both.
Listening is at the heart center of the medium. Podcasting demands your ears. You do not speak. You do not shout. You may nod, laugh, shake your head, roll your eyes. But first you hear. The listening is an act of love. And we are so lucky to express it.
Podcasting is also, at its core, an exercise in democracy. Its accessibility is its foundation. It is a voice for the voiceless. It is intersection and cross-pollination. It is uplift. With this medium, we can be makers and voyeurs. We can be on either side of the megaphone. Podcasting is the opportunity to be heard.
In the coming hours, days or weeks, you may tire of the ceaseless chatter about what went wrong, or what went right, or what do we do now. You may want an escape. You may need unadulterated joy and delight.
To that end, The Big Listen humbly offers up these few podcasts that are free from rhetoric and partisanship. They celebrate ideas and art and the often daunting daily task of simply living. They are sweetness and light, and if nothing else, a momentary distraction.
13 Podcasts of Pure Joy*:
Sleepover — a reality radio show from the CBC that brings perfect strangers together for a hotel sleepover that doubles as a therapy session
Serendipity — the official podcast of the Sarah Awards, celebrating the best in international audio fiction
Random Tape — a random assortment of stories and sonic bits from KCRW reporter, David Weinberg
Homoground — an LGBTQ music show promoting queer visibility and underground music
Leave A Message After The Tone — a little audio bauble of stories comprised entirely of listener voicemails about a random prompt
Afropop Worldwide — a public radio podcast dedicated to the music and stories of Africa and the African diaspora
Soundproof — a genre-bending show from the Australian Broadcasting Company that is art for your ears
Song Exploder — a Radiotopia show that asks musicians to pull back the curtain and dissect some of their most popular songs
Love Me — a fiction/nonfiction hybrid show from the CBC about relationships and the human experience
Everything Sounds — a sonic smorgasbord that celebrates the act of listening by featuring stories about sounds
Fugitive Waves — a podcast from Radiotopia featuring the work of the OG's of non-narrated audio storytelling, the Kitchen Sisters
2 Dope Queens — a stand-up comedy variety show from WNYC featuring comedians Phoebe Robinson, Jessica Williams and their funny friends
Why Oh Why — a combo platter of real and fake stories about love and relationships from Panoply
Happier with Gretchen Rubin (*and one self-care show) — a podcast about the oftentimes messy pursuit of happiness
Extremely Attractive Listener Recommendations:
Spirits: A Drunken Dive Into Myths and Legends
Harry Potter and the Sacred Text